Brazilian Jiu Jitsu 4 Week Beginners Course
TGA BJJ 4 Week Beginners Course
The aim of this course is to teach you some of the basic techniques of Brazilian Jiu Jitsu. We will be covering basic submissions, escapes and positions in the sport of Jiu jitsu.
Classes are 2 times per week Mon & Wed 8pm – 9pm.
You will get the most from the course if you are able to attend all the classes, if not, it will still give you a strong foundation, so don't worry if you miss a class.
Our classes will cover:
Basic Etiquette of Jiu Jitsu

Simple exercises to get used to Jiu Jitsu movements

Learning your first Brazilian Jiu Jitsu techniques

Overview of the fundamental positions in Jiu Jitsu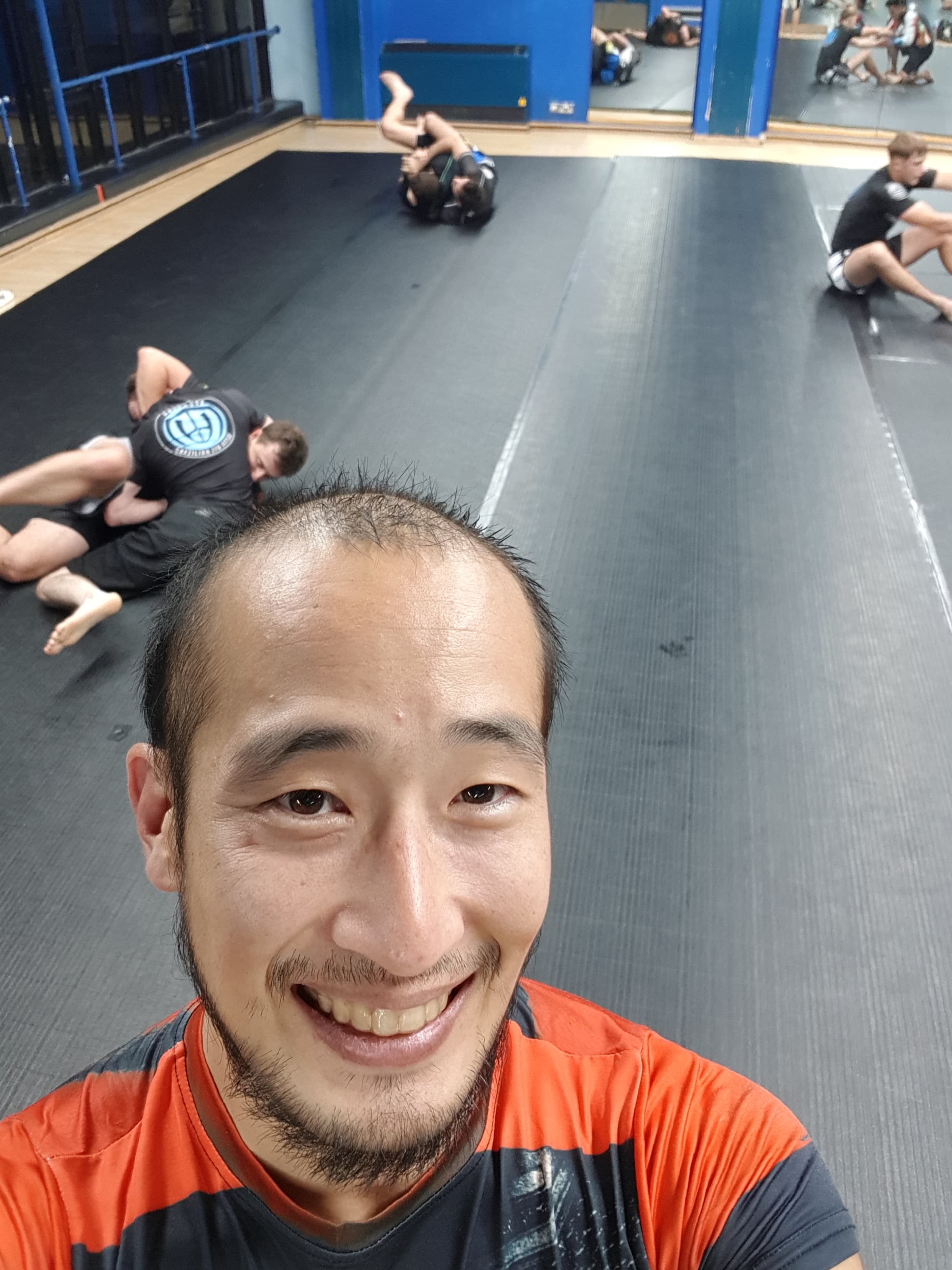 Next 4 Week Beginners Course Starts 7th November 2022. Classes Mon and Wed 8:00 - 9:00 PM

Cost $160.00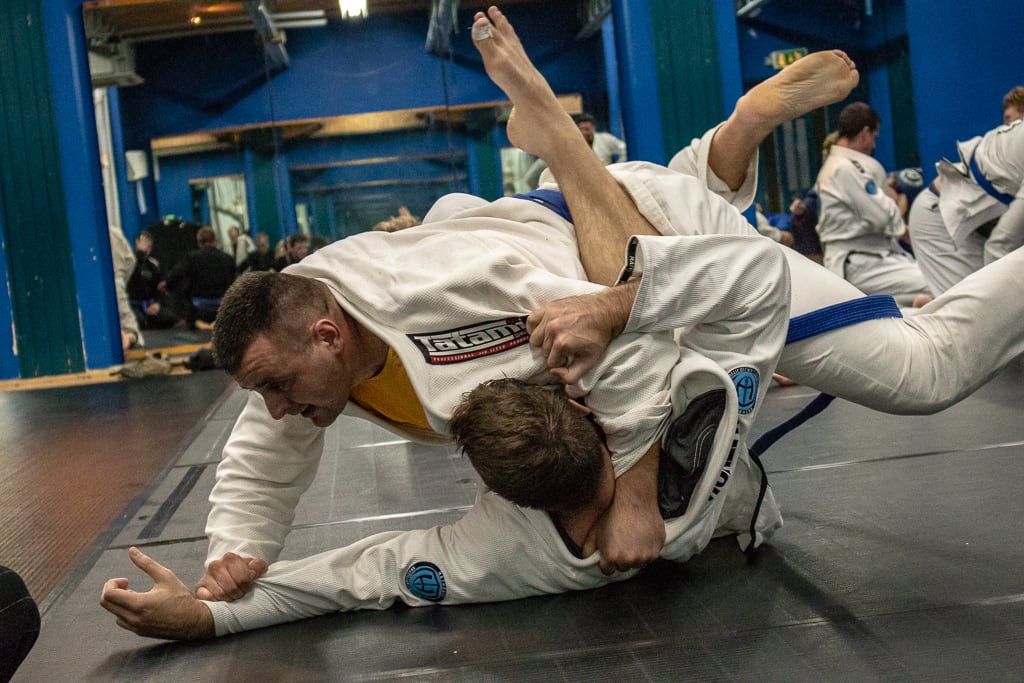 Brazilian Jiu Jitsu is a close contact sport, so it is essential to follow good hygiene practices before turning up to training.


If you have long hair, ensure it's tied up out of your face and your training partners. 

Make sure your nails are short, you don't want to be scratching yourself or your training partner.

DO not come in bare feet, make sure your feet are clean.

 Ensure you are clean. You will be training closely with others so personal hygiene is extremely important. If you work hard and get sweat on, please shower beforehand.

Please remove your makeup. Makeup can stain the mats and other's clothes/Gi's.

Remove all jewellery – rings, necklaces, watches, and piercings. You don't want to be in a situation where they get ripped out.
As a close contact activity it is important to wear suitable clothing for the safety of your partners and yourself. Please make sure to follow the guideline below so we can all train safely.
Bring a drink bottle with enough water for your class. It's important to stay hydrated
Wear a clean T-shirt and shorts or leggings which have no zips, pockets or buttons.

NO SINGLETS.

If you have a Rashguard, that would be perfect.

Don't wear your favourites as they will be put to their limits.

Bring jandals or footwear which is easy to take on and off when coming on and off the mat. Remember NO shoes on the mat.
Most important of all, Bring a positive attitude.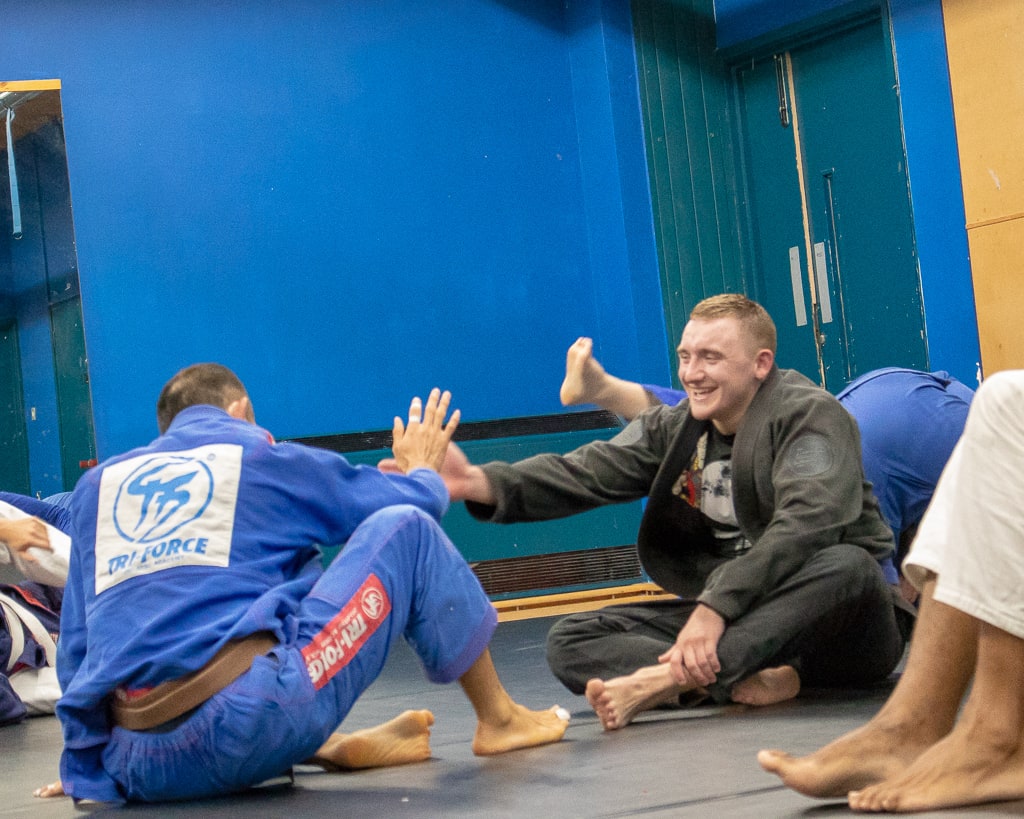 To apply for the course, contact us on any of the below with:
Full Legal Name to be used for a Police Criminal Background Check
Your Birth date
Best Email to complete the Police Criminal Background Check
Copy of Drivers License
Why you want to get started in Brazilian Jiu Jitsu
Your current Occupation, we offer certain jobs 10% discount